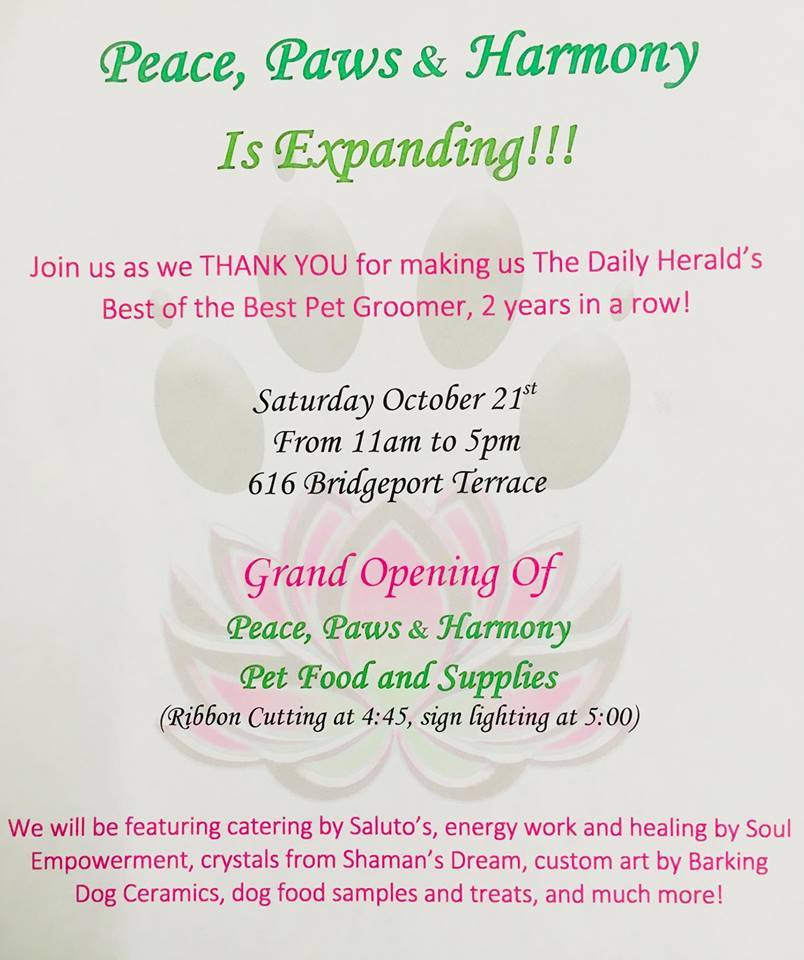 Great Big, Huge, Exciting Announcement!!!
Peace, Paws & Harmony Is Expanding!!!
One Week From Today!
Open House and Grand Opening Of Peace, Paws & Harmony Pet Food and Supplies!! Featuring High-Quality Food and Treats Such as; Fromm, Primal, Stella and Chewy's and much more! See our Open House Event for more details! Stay tuned to Facebook this week for updates on our new space, special offers, and additional details!